Ductless cooling and heating technology offers a welcome alternative to the traditional systems we all grew up with because it focuses on individual rooms and living spaces rather than on a central air system distributing air to your entire home. It's more energy-efficient, more flexible, and easier to install - as proven by decades of successful use in Europe, Asia, and across the globe. It is not surprising that ductless is the fastest growing segment of the American air conditioning and heating market.
These products reduce energy costs and solve problems such as:
Hot and Cold Rooms
Additions/Renovations
Enclosed Patios
Homes Without Space for Ductwork
Larger, Multi-Zone Living Spaces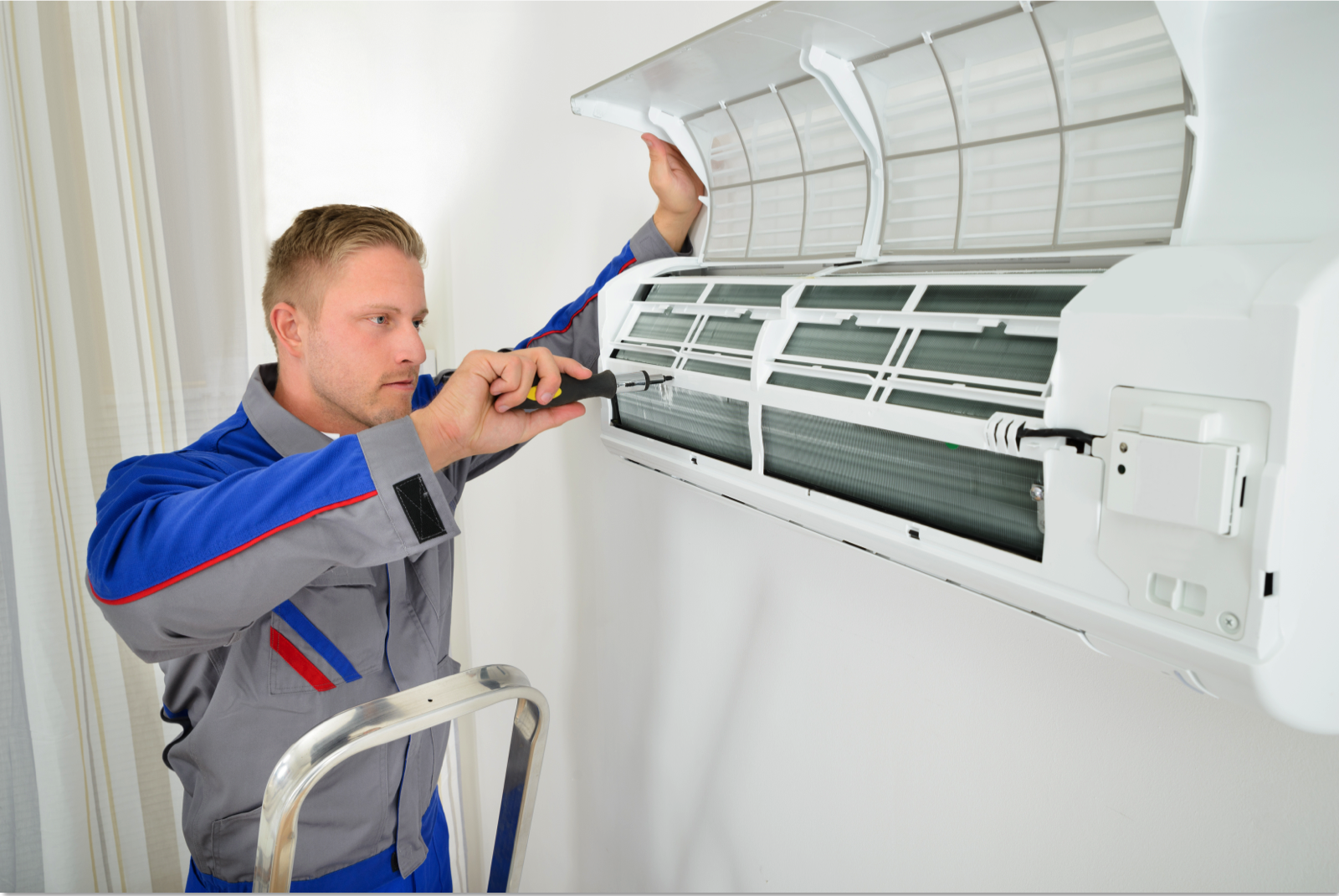 How Our Ductless System Works
Ductless systems pump cooled or heated refrigerant directly to wall or ceiling mounted air handling units through flexible copper lines. Each room or living space has its own air-handling unit and each unit has its own wireless electronic temperature control system. Here's how the system works in a single room application.
Indoor Unit - uses refrigerant to cool or heat air and quietly streams it where you need it in the living room space.
Outdoor Unit - Heat pump models has an inverter-driven compressor that cools or warms refrigerant and sends it inside to an air handler through flexible copper lines.
Wireless Control Unit - conveniently allows you to adjust temperature, fan speed and more... at the touch of a button.
Why should I invest in a mini split system?
Mini split technology has come a long way since their introduction into the HVAC market over 40 years ago. While the most attractive feature is usually not having to install ductwork, they also are highly desirable because they can keep everyone in your home comfortable no matter what their comfort requirements are.
Another great benefit of mini split systems is that you can connect up to eight indoor units to one outdoor unit. The indoor units come in several different models to include; wall mounted units, floor console units, cassette ceiling units, and concealed ceiling units. While the most cost effective models are typically between 17 and 22 SEER, they now have systems over 33 SEER. SEER(or seasonal energy efficiency ratio) is essentially how much you pay in electricity for the same amount of cooling, the higher the SEER rating, the less you pay in energy annually. I typically explain SEER rating to customers as miles per gallon, while a 17 SEER model would equate to roughly 30 miles per gallon, a 33+ SEER model would be over 100! For example, with a 5 ton(2500s.f.) system, energy savings of a 33+ SEER model vs. a 17 SEER model would be almost $25,000 in 15 years, and that's at current energy rates! Definitely a factor to consider before making such an investment.
Mini split systems are not just for air-conditioning, they also are manufactured as heat pump systems that have the ability to heat or cool. Mini split heat pump systems used to struggle when the outdoor ambient temperature was very low to effectively heat the home, however, with the significant advancements in the technology, they now have the capability to heat at 100% of capacity down to 5°F.
Mini splits also tend to last longer then conventional systems, whereas a conventional system may last between 8 and 12 years depending on your particular location, we expect between 12 and 15 years for a mini split system.
There are very few drawbacks to having a mini split system installed, but one is, that the blower wheel on the indoor head unit tends to get full of microbial growth to the point where it restricts airflow almost completely in extremely humid climates. The way we deal with this issue, is to install an ionizing air purification system on the inlet of the evaporator coil at the time of installation.
Very little maintenance is required for your mini split system, but as with every manufacturer of HVAC equipment, it is a stipulation that you have your unit serviced annually in order to adhere to the warranty protocol.
There are many different manufacturers of mini splits these days, but don't be fooled by the ultra cheap models you see advertised on TV, as a general rule of thumb, anything manufactured in China is significantly less reliable, and has far less longevity than comparable models manufactured in Japan, Korea, and the United States. It can be very difficult to discern where certain types of mini splits are manufactured because they give them American and German names to disguise the fact that they are actually Chinese. The most expensive, but also probably the most reliable models on the market are; Mitsubishi, Daikin, Fujitsu, Carrier, Samsung, and LG to name a few.
Make sure your mini split system installation is performed by a licensed, insured contractor and also be certain to find out if they will be processing any warranty paperwork for you or if you will need to go online and complete it. Only licensed contractors' installations will have the manufactures' warranty intact, and their contractors' license number usually has to be on the warranty documentation.
If you are serious about efficiency, leaving as little of a carbon footprint as possible, and keeping everyone in your home comfortable, a mini split system is for you!
Ready to find out more?
Drop us a line today for a free quote!