Maintenance Agreement Precision Tune Up Special(includes 2 visits A/C and heating system) for $219!!! $80 off the regular price!!! Also entitles you to up to a 15% discount on recommended repairs and upgrades!!!
We will perform a 60-90 minute precision tune-up and professional cleaning including the following procedures:
Blower Motor – measure amperage and voltage for proper operation
Bearing inspection for wear and lubricate (if applicable)
Check shaft end play
Thermostat:  test for proper operation, calibrate and level
Clean existing air filter (as needed)
Inspect indoor coil
Condensate Drain:  flush and treat with anti-algae
Inspect for proper installation of equipment
Refrigerant – monitor operating pressures and perform visual inspection for leaks
Test and inspect reversing valve
Test and inspect defrost control
Clean interior of furnace or air handler
Safety Devices – test and inspect for proper operation
Electrical Disconnect Box – inspect for proper rating and safe installation
Electrical Wiring – inspect and tighten connections
Test/inspect contactors for burned, pitted contacts
Inspect and test capacitors
Inspect service valves for proper operation
Measure Supply/Return temperature differential
Inspect duct work for energy loss
Compressor:  monitor, measure amperage draw and voltage
Inspect fan blade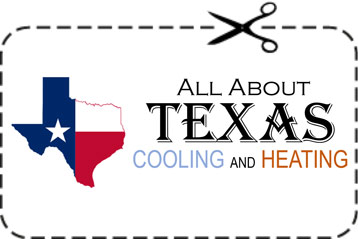 Ohm ignitor
Lubricate and clean blower motor air vents
Furnace Burner:  clean and inspect
Test and inspect pressure/limit/rollout switches and fusible links
Clean furnace exterior
Inspection of heat exchangers for dangerous cracks and wear
Measure gas pressure and adjust for peak efficiency
Lubricate all moving parts per manufacture
Inspect blower wheel
Inspect for delayed ignition and proper flame pattern
Combustion Vents – clean and inspect (upper and lower)
Carbon Monoxide – test air flow duct system for dangerous carbon monoxide
Inspect for combustible material around furnace
Test for safe and proper operation of the Ignition System
Exhaust System:  test for proper venting
Advise customer on how to improve indoor air quality and maximize longevity of equipment
Inspect electrical for exposed wiring
Clean condenser coil and remove debris
15 SEER BASE MODEL SYSTEM
16 SEER VARIABLE SPEED BLOWER SYSTEM
20+ SEER COMMUNICATING INVERTER FULLY MODULATING SYSTEM
Discount applies to the total system replacement. This discount is in addition to any qualifying credits or rebates you may be eligible for. Some restrictions apply.
Ready to find out more?
Drop us a line today for a free quote!